Tiger Spartan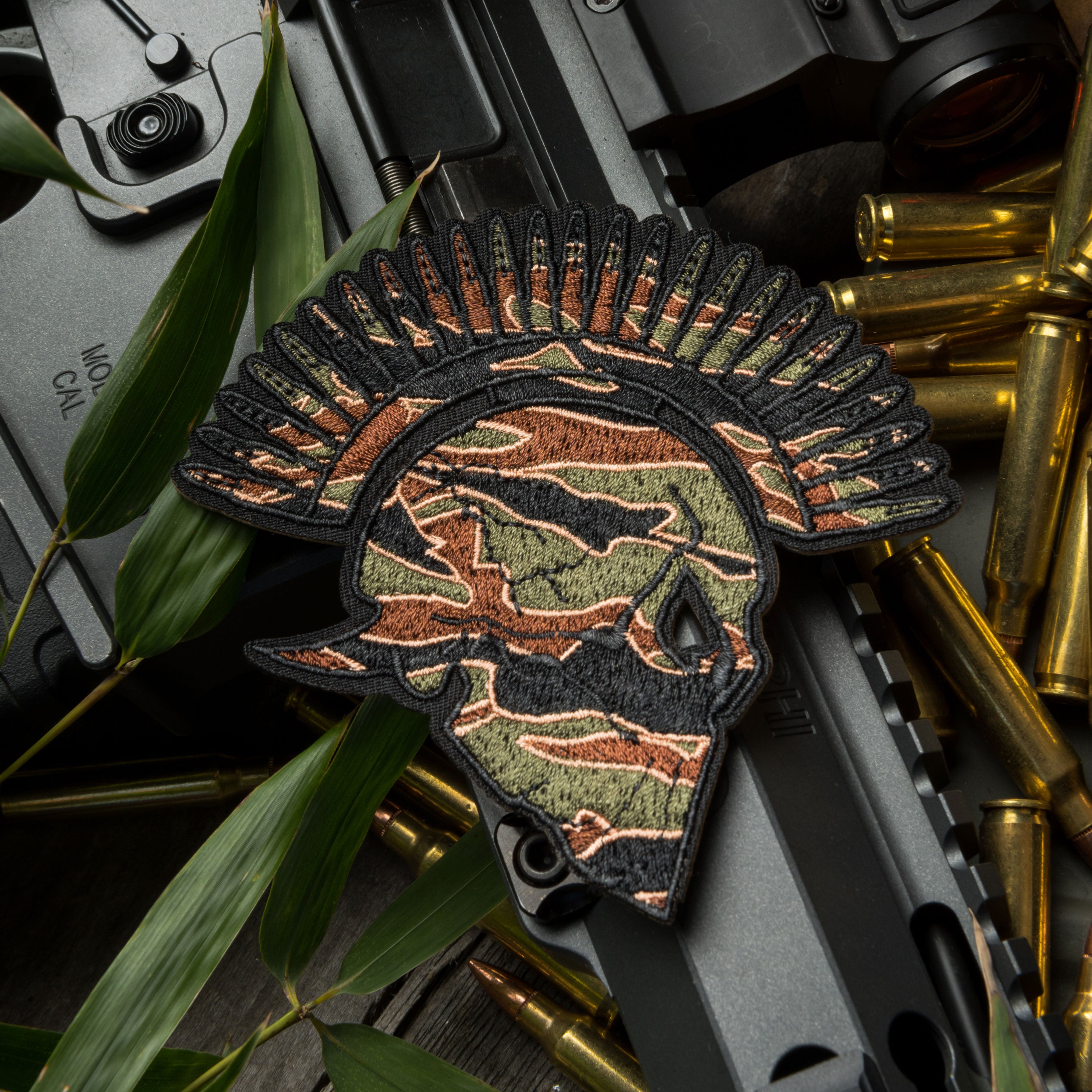 Tiger Spartan
The Camo Head series is off with a bang with our ALL NEW Limited Edition Tiger Spartan!
The Tiger Spartan will be your faithful companion as you traverse the jungles of South America or even your local shopping mall (which is way more dangerous). Get yours today! 
Limit Three Per Person
Measures: 3.9" Wide
Limited Edition (200 units made)
Hook Backing
MAster Class Embroidery
Orders Ship in 1-3 Business Days
Modern Arms does not sell firearms, knives, ammunition or weapons. The items in our product photography are props and for display only.